Spikes on Spikes
Sourced from London, England
Proceeds go to The Lower Eastside Girls Club
Its previous life in London was pretty cool but fate decided this jacket would take a journey into the hands of Ellen Jong who ...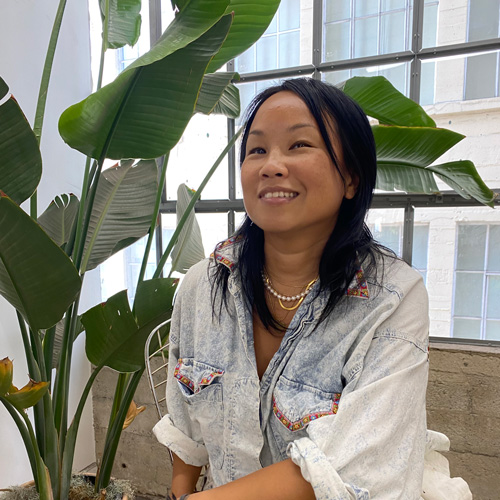 Meet the artist
Ellen Jong
Ellen is from Queens, NY but has since decided that her preference is for sunshine and palms, which is a good thing since she currently resides and works in LA. Sipping black tea on her NYC-reminiscent studio fire escape while listening to a little 80's British rock to get the mood right, she likes to think about how everything is actually connected in some way or another. When Ellen was totally in the zone, hand-producing the spikes on this jacket, a reality show or an old movie was most likely playing in the background.
Learn More About Oatly ReRuns
Wait, when's the next ReRuns drop?
Don't worry, you're good. We'll let you know when each ReRuns limited edition drop is happening. That is, if you're on our email list, which you can sign up for right here. How convenient.
Sign Up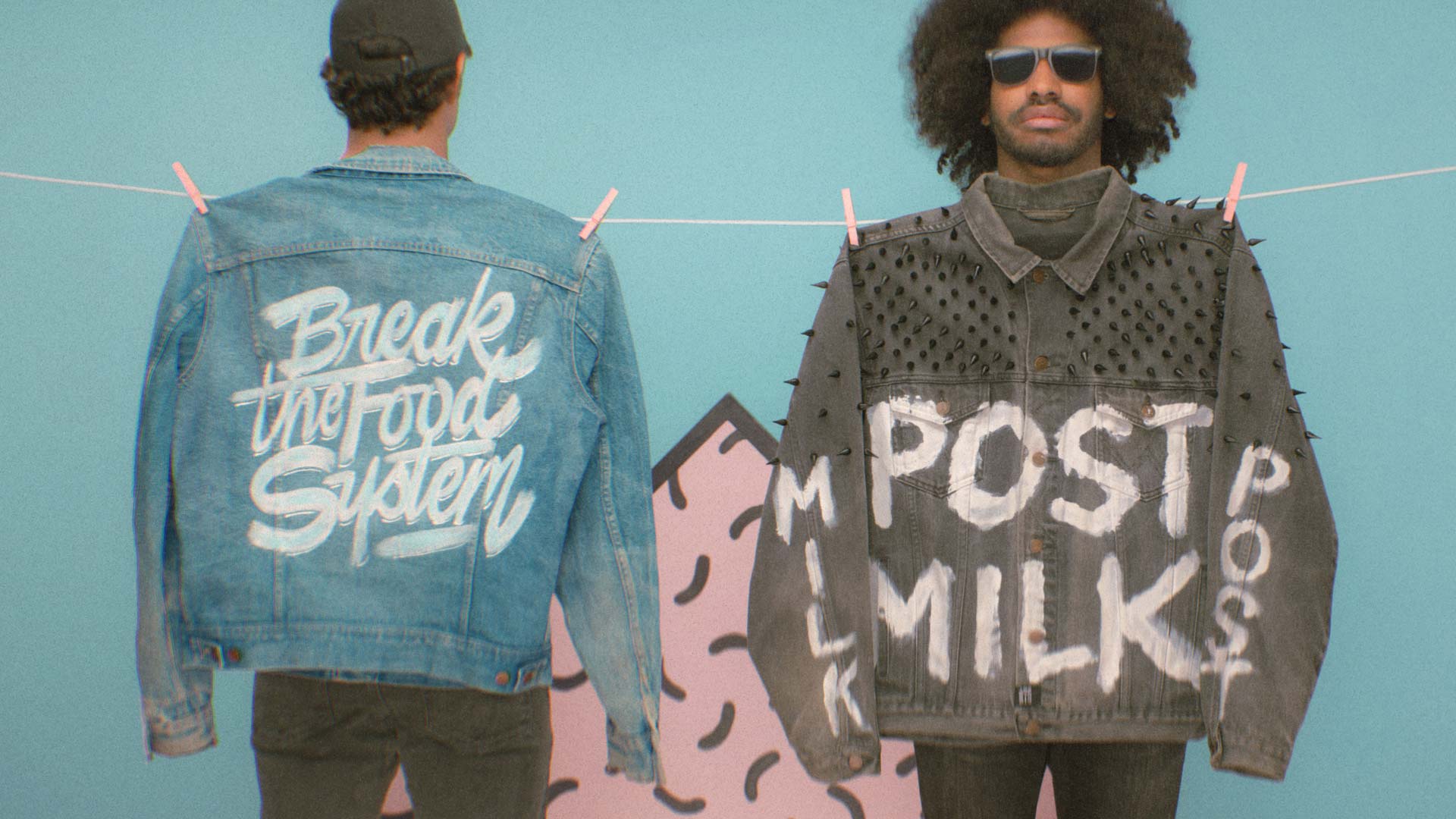 Other stuff you might like in no particular order
Where do the ingredients come from?
Size Chart
Inches
| Size | Chest | Sleeve | Shoulder | Length |
| --- | --- | --- | --- | --- |
| 3 | 26" | 21" | 22" | 25" |
KEEP IT LOOKING RAD
To care for the Spikes on Spikes vintage jacket, please dry clean only.
Receive an email when Spikes on Spikes comes back!