Powered By Plants
Upcycled holiday sweater
The Powered By Plants holiday sweater was living the midwestern dream in Milwaukee, Wisconsin, before Sarah Benning performed artistic wizardry to transform ...
+ Show More - Show Less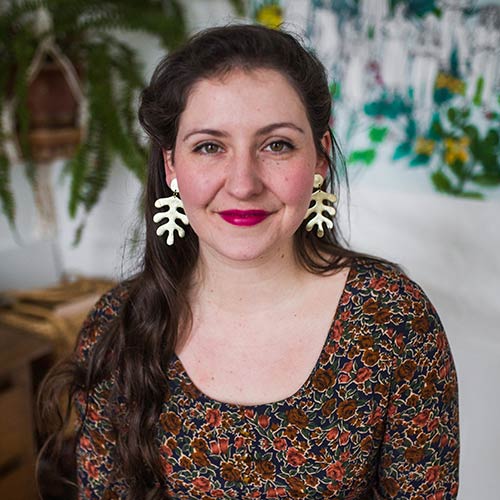 Meet the artist
SARAH BENNING
Sarah hails from Baltimore but now hangs out and works in Keene, New Hampshire. Her artistic process is a mix of meticulous hand-stitching, a few burning candles, several mugs of coffee, a certain hand-me-down loveseat, and one cat who goes by Quiqueue (super cool pronunciation tip: Key-Q) who, against all odds and instincts, shows suspiciously zero interest whatsoever in chasing the ridiculous number of yarn balls lying around. All of this might explain why most days she totally forgets the concept of time only to be reminded by the apple slices that are delivered to her studio every afternoon like clockwork by her husband.
Learn More About This Drop
Learn More About Oatly ReRuns
Wait, when's the next ReRuns drop?
Don't worry, you're good. We'll let you know when each ReRuns limited edition drop is happening. That is, if you're on our email list, which you can sign up for right here. How convenient.
Sign Up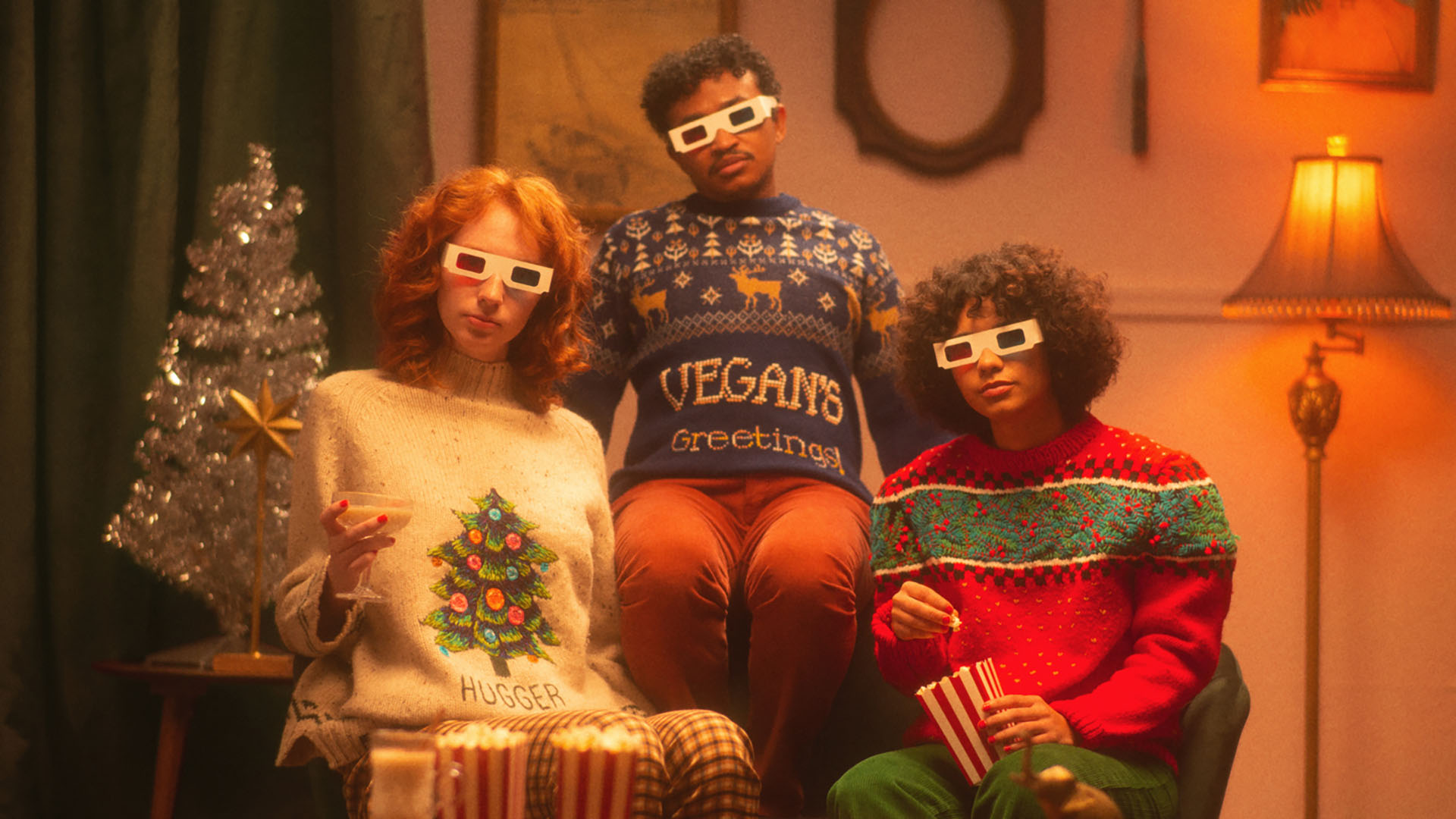 Other stuff you might like in no particular order
Where do the ingredients come from?
Size Chart
Inches
| Size | Width | Sleeve | Length |
| --- | --- | --- | --- |
| 2 | 19.5" | 18" | 26" |
KEEP IT LOOKING RAD
To clean the Powered By Plants vintage holiday sweater, please handwash cold. Lay flat to dry.
Receive an email when Powered By Plants comes back!