Pa-la-la-la-la-lantttt Based
Pa-la-la-la-la-lantttt Based
Upcycled holiday sweater
The Pa-la-la-la-la-lantttt Based holiday sweater probably took a hike or two around Mountain Home, Tennessee, before the ...
+ Show More - Show Less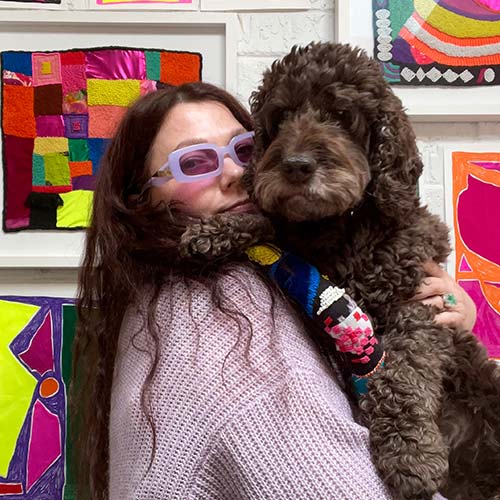 Meet the artist
LIZ PAYNE
Liz is an amazing artist who lives and works in Sydney, Australia. Walking into her studio is not unlike colliding with a rainbow made up entirely of multicolored wool, paints, and no less than a million tiny bowls of sequins. She can't get anything started until she's had some coffee which paves the way for a bunch of mockups, hand-stitching, and beading—all of which is miraculously completed without her dog Buster leaving her side for like even a millisecond. In between holiday-sweater-embroidery commissions from oatmilk brands she also enjoys making wearable necklace art from totally repurposed fabrics.
Learn More About This Drop
Learn More About Oatly ReRuns
Wait, when's the next ReRuns drop?
Don't worry, you're good. We'll let you know when each ReRuns limited edition drop is happening. That is, if you're on our email list, which you can sign up for right here. How convenient.
Sign Up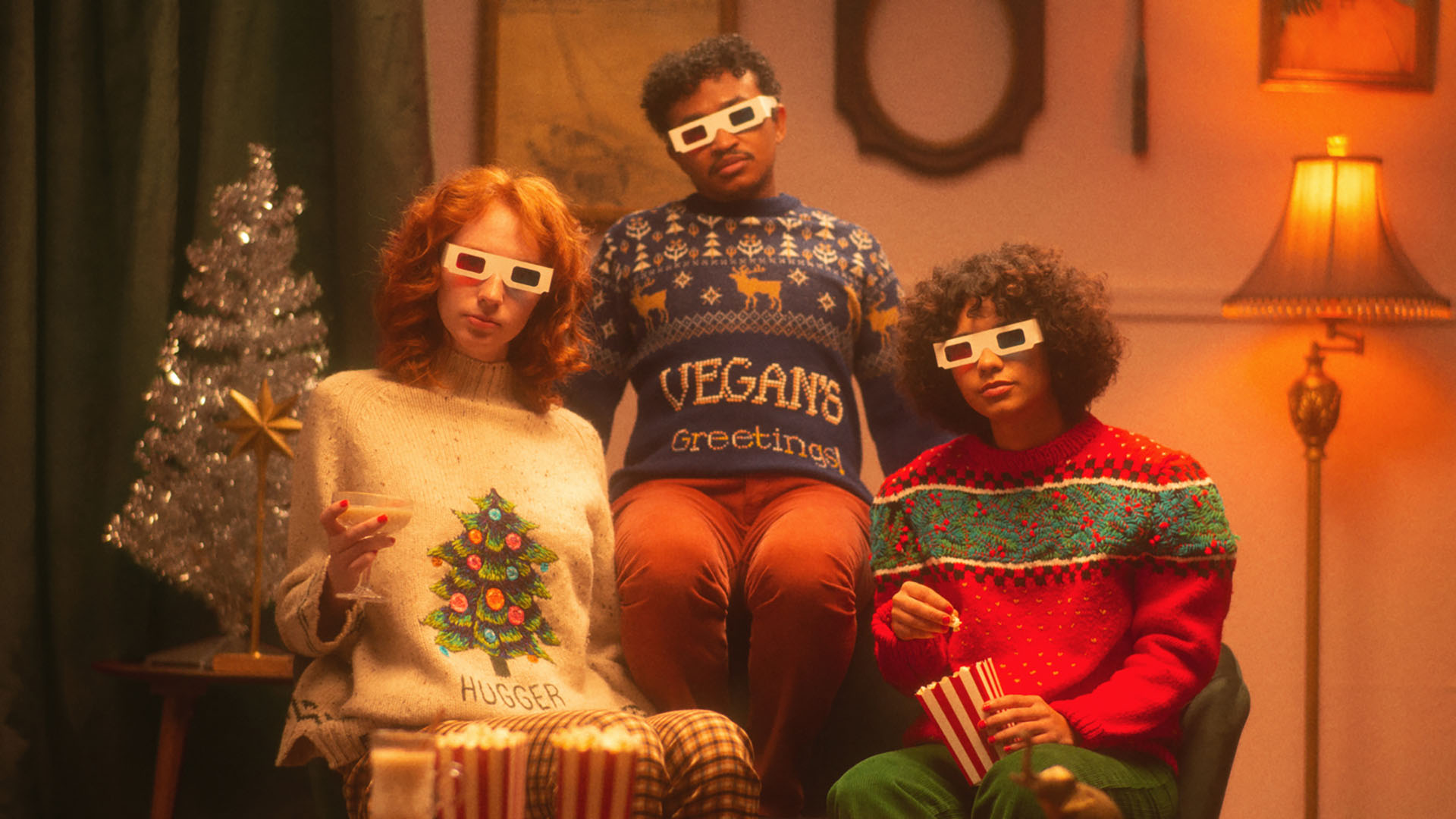 Other stuff you might like in no particular order
Where do the ingredients come from?
Size Chart
Inches
| Size | Width | Sleeve | Length |
| --- | --- | --- | --- |
| 2 | 21" | 20" | 26" |
KEEP IT LOOKING RAD
To clean the Pa-la-la-la-la-lantttt Based vintage holiday sweater, please handwash cold. Lay flat to dry.
Receive an email when Pa-la-la-la-la-lantttt Based comes back!