Let's Ditch Milk Together
Let's Ditch Milk Together
Sourced from Chula Vista, California
Proceeds go to The Lower Eastside Girls Club
Before it was transformed into the 'Let's Ditch Milk Together' jacket by the artist Jess Warby, this jacket used to wander the streets of ...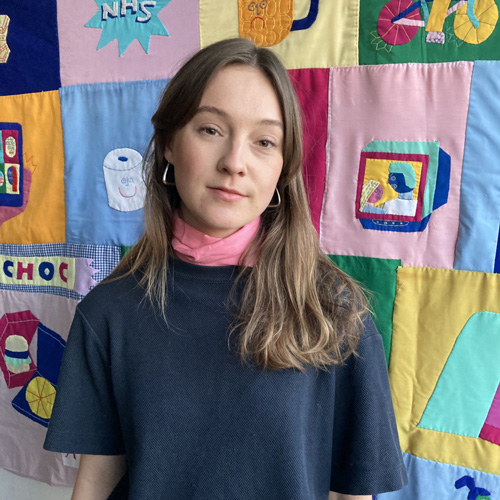 Meet the artist
Jessica Warby
Jess is from the UK but is currently hanging out not too far away in Lisbon, Portugal. When it comes to art-making and all its processes, she likes to keep things "as fiddly as possible," with all her materials right where she can grab and feel them in all their multitextured splendor. When she's not dreaming of owning a cat and a dog who are best friends, she's probably listening to a podcast that makes her laugh or playing some epic DJ music—either that or she's slurping diet coke through a reusable straw, which luckily does not require the use of hands because hers are totally busy being tangled up in embroidery threads.
Learn More About Oatly ReRuns
Wait, when's the next ReRuns drop?
Don't worry, you're good. We'll let you know when each ReRuns limited edition drop is happening. That is, if you're on our email list, which you can sign up for right here. How convenient.
Sign Up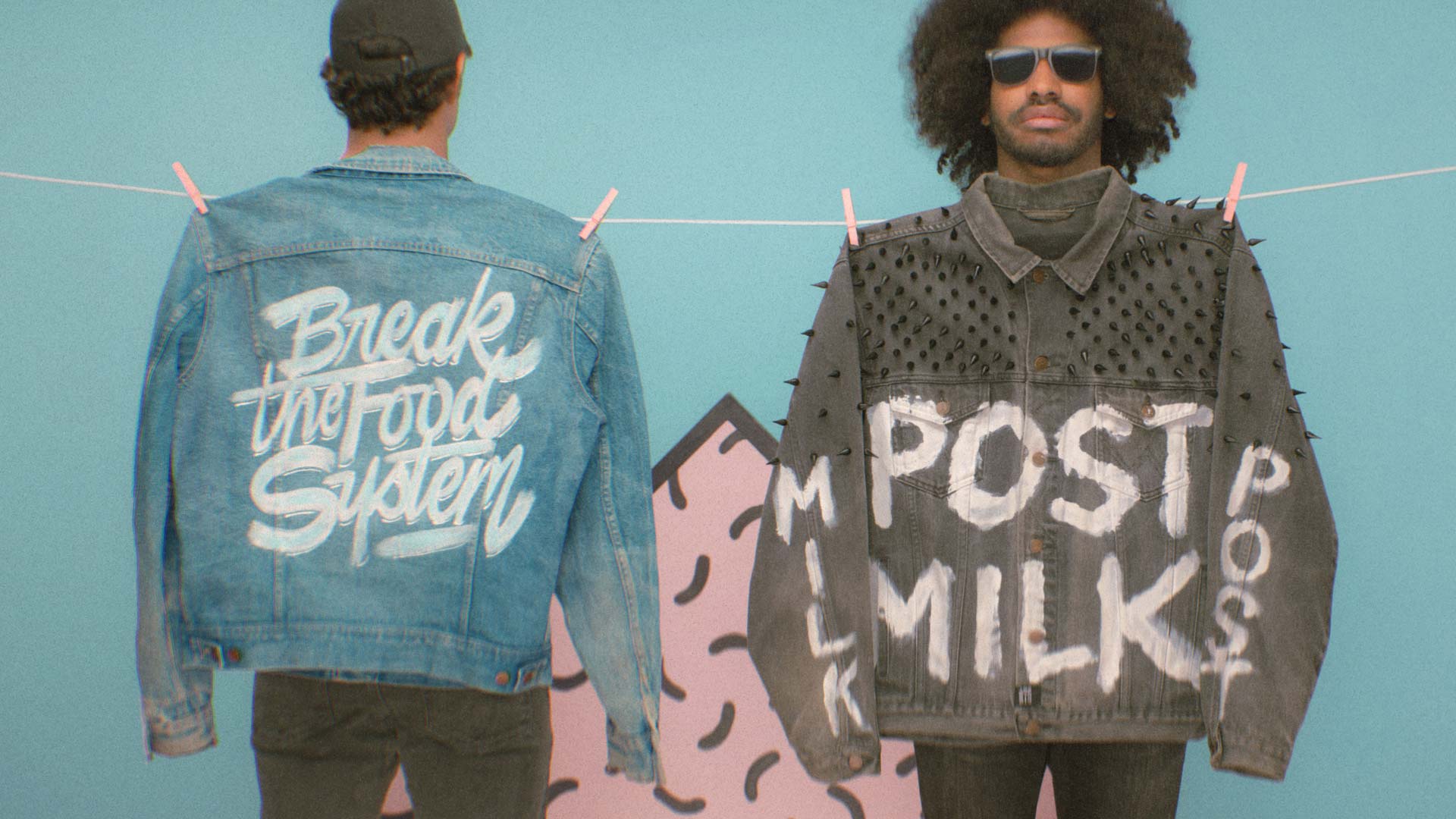 Other stuff you might like in no particular order
Where do the ingredients come from?
Size Chart
Inches
| Size | Chest | Sleeve | Shoulder | Length |
| --- | --- | --- | --- | --- |
| 1 | 20" | 18" | 18" | 22" |
KEEP IT LOOKING RAD
To care for the 'Let's Ditch Milk Together' vintage jacket, please handwash only, and cover with a cloth if you would like to iron it.
Receive an email when Let's Ditch Milk Together comes back!