If Lost, Return To A Vegan
If Lost, Return To A Vegan
This raincoat died in Corvallis, Oregon (RIP). But that's not even remotely the end of this blue masterpiece's story. It landed in artist Max Machen's hands, where it got its brand-new, totally cooler look, as you can see.
Max used the magic of fabric paint to create this piece.

All proceeds from this purchase go to support the incredible programs for young women and gender-expansive youth at The Lower Eastside Girls Club, which includes all kinds of classes from environmental justice to sewing to organic gardening.

This jacket was previously owned, so you might find a small imperfection here or there, which someone might even think is part of the art itself. Art is cool that way.

The artist was paid for their time and energy to create this amazing design.

Unless you have the ability to traverse different universes, like most movies nowadays, this jacket is the only jacket like it in existence. And even if you do have the ability to traverse different universes, you should probably use that ability to save the world or something more important than buying this one-of-a-kind jacket. The good news is that you can add it to your cart right now and this whole universe thing can just remain speculation from a very long bullet point.

This jacket collection was hand-painted by artists all around the world. To keep yours in pristine condition, it's best to treat it as wearable art and keep it dry.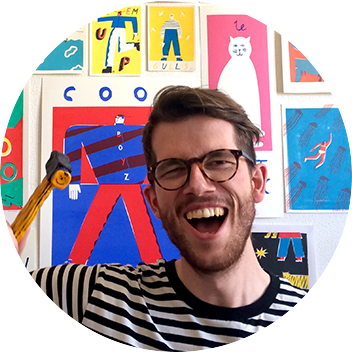 Meet the artist
Max Machen
So it's sunny outside, there is strong coffee on the windowsill and you turn and see the amazing artist Max Machen in his Edinburgh studio that used to be a school. That's the ideal creative day, if you ask Max. And we did. Ask him, that is. Max uses paint to capture his striking, visually witty ideas, and uses bananas and coffee when he is hungry. His good taste extends to TV and film too—his favorites include "Seinfeld", "Catch Me if You Can", and "The Darjeeling Limited". Anyway, Max thinks everyone should change their fashion habits if we're going to tackle climate change. His work is helping to make that change easy, since pretty much everyone can get on board with his one-of-a-kind upcycled pieces, even if not everyone can get on board with the bananas and coffee thing.
Learn More About This Drop
Learn More About Oatly ReRuns
Why is an oatmilk company even doing this?

Actually, there are tons of reasons for the existence of Oatly ReRuns which you can read about

here

, but we'll go ahead and mention one of them since you might not really feel like going all the way to another webpage right now. Here you go: It's way more sustainable to reuse, recycle, upcycle and upgrade clothing that already exists in the world.

How does the sizing work?

We've created our own unisex sizing mechanism…1, 2, 3, because that seems like something an oatmilk company would be really great at.

What's the Return Policy?

We don't really do returns for our one-of-a-kind items. We hope you love your purchase, but if you don't, then maybe find a friend to give it to. It will make them happy, which will in turn make you happy.

Where do the proceeds from this purchase go?

100% of the profits will go to

The Lower Eastside Girls Club

, which is an amazing place in NYC creating young agents of change by amplifying the inner power of young women and gender-expansive youth through environmental justice learning and activism, planet-forward projects like growing a rooftop produce garden to provide plant-based after-school meals, not to mention free programs in STEM, arts, digital media and sound, wellness, civic engagement, and leadership.
Wait, when's the next ReRuns drop?
Don't worry, you're good. We'll let you know when each ReRuns limited edition drop is happening. That is, if you're on our email list, which you can sign up for right here. How convenient.
Sign Up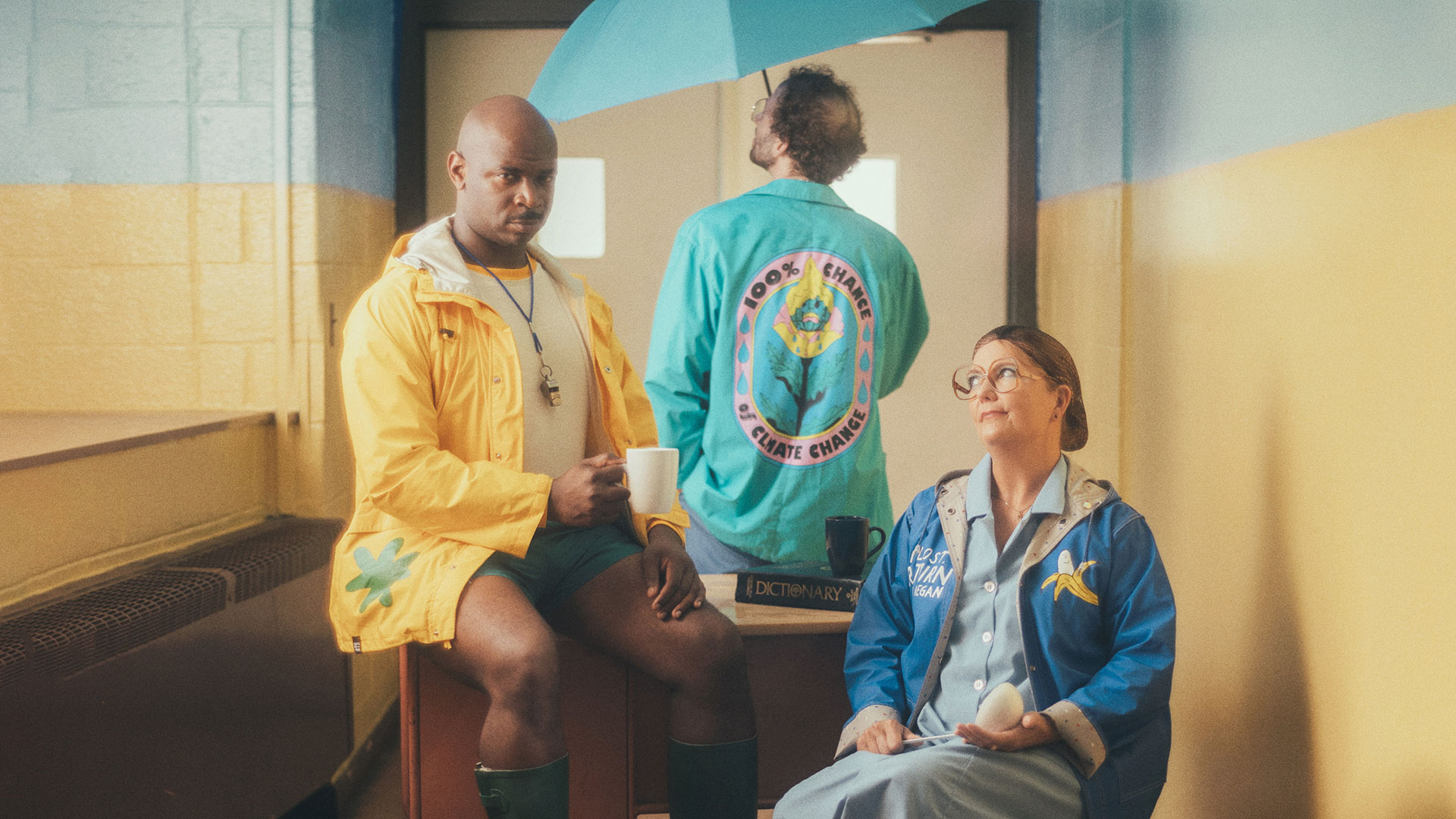 Other stuff you might like in no particular order
Where do the ingredients come from?
Size Chart
Inches
| Size | Chest | Length | Sleeve |
| --- | --- | --- | --- |
| 2 | 21" | 28" | 29" |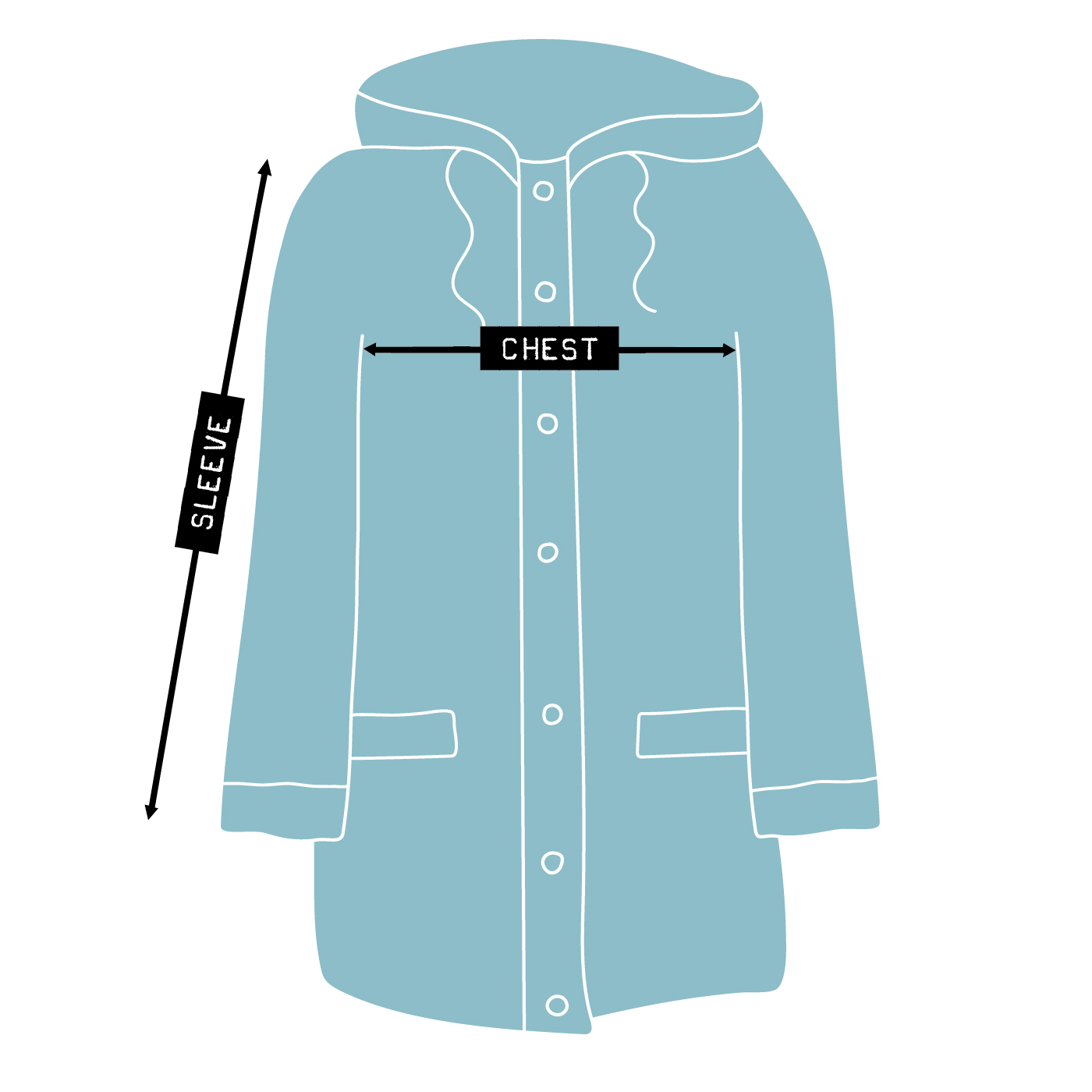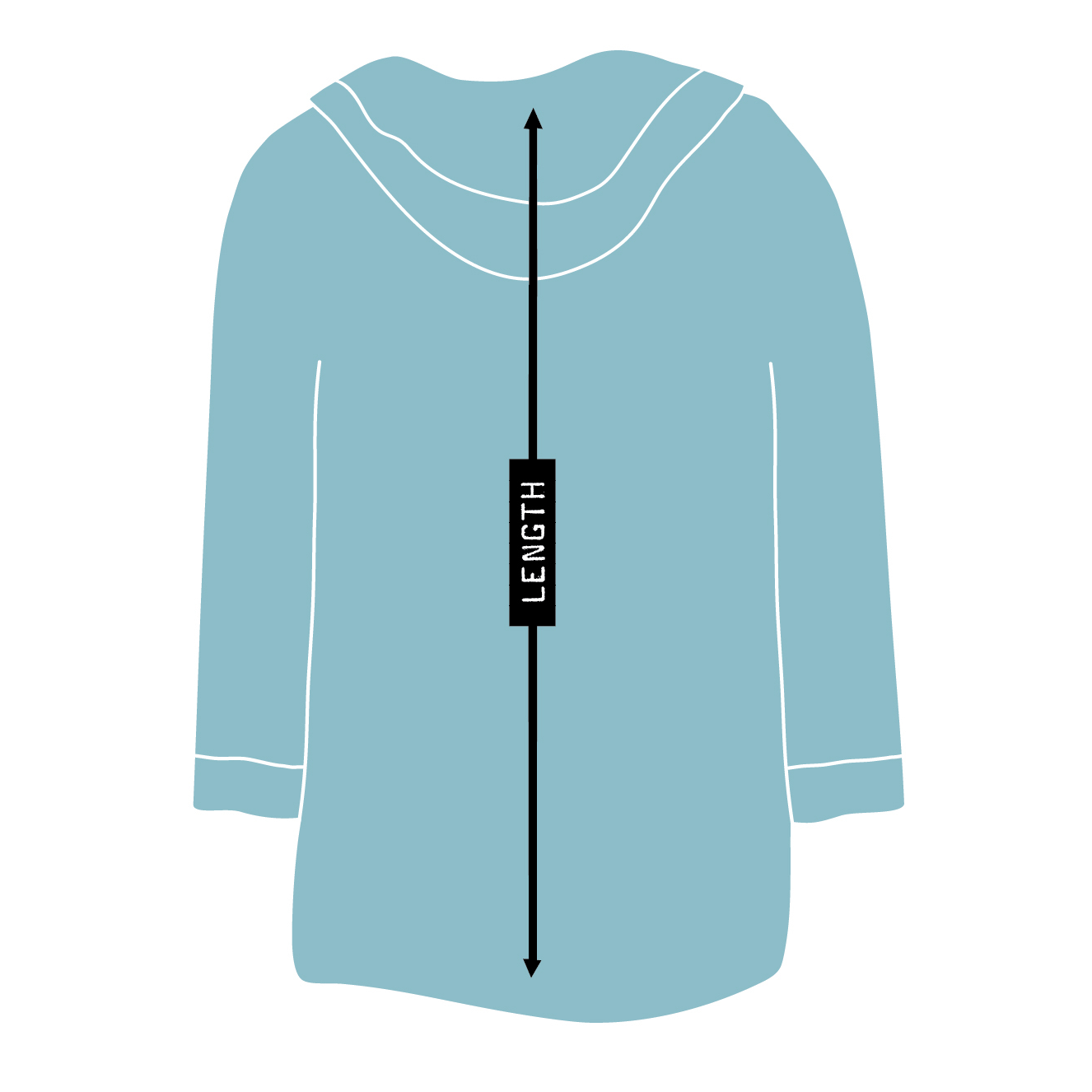 If Lost, Return to a Vegan
To keep yours in pristine condition, it's best to treat it as wearable art and avoid getting it too wet.
Receive an email when If Lost, Return To A Vegan comes back!