100% Chance Of Climate Change
100% Chance Of Climate Change
There are statement pieces, there are statements and there are statement statement pieces. This piece was destined to be a statement statement piece from the start, where it lived a wonderful life in Lithuania before being transformed by the artist Cristina Daura into this one-of-a-kind art here.
Cristina screen printed this design with not one, not two, but four colors.

All proceeds from this purchase go to support the incredible programs for young women and gender-expansive youth at The Lower Eastside Girls Club, which includes all kinds of classes from environmental justice to sewing to organic gardening.

This jacket was previously owned, so you might find some small imperfections or spots, which means not even the best forgers out there can perfectly replicate this one-of-a-kind piece. So good luck, art thieves, better luck at the next drop.

The artist was paid for their time and energy to create this amazing design.

This jacket is the only jacket that will look like this ever, which is both great if it's in your cart and a bummer if it is not. Unfortunately, this bullet point cannot make that decision for you, as it does not have hands.

To keep this jacket in as tip-top shape as possible, it's best to treat it as wearable art instead of a jacket that will protect you from the elements.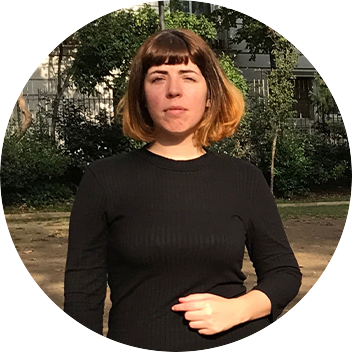 Meet the artist
Cristina Daura
Any night we want to have genius creative ideas, we leave out papers, cups, wires, pens, photos, books, records, poster tubs, a radiator for the winter and a fan for the summer and rice crackers bathed in olive oil so that maybe, just maybe, the amazing Cristina Daura will show up and show us how screen printing is done. This is unlikely, since this talented artist resides in Barcelona, Spain, and teleportation hasn't been invented yet. However, if you do make the trip to Barcelona, you can probably find Cristina with her black rabbit in her studio screen printing some secondhand clothes, bathing rice crackers in olive oil, watching "The Office" reruns and listening to music she has never heard before.
Learn More About This Drop
Learn More About Oatly ReRuns
Why is an oatmilk company even doing this?

Actually, there are tons of reasons for the existence of Oatly ReRuns which you can read about

here

, but we'll go ahead and mention one of them since you might not really feel like going all the way to another webpage right now. Here you go: It's way more sustainable to reuse, recycle, upcycle and upgrade clothing that already exists in the world.

How does the sizing work?

We've created our own unisex sizing mechanism…1, 2, 3, because that seems like something an oatmilk company would be really great at.

What's the Return Policy?

We don't really do returns for our one-of-a-kind items. We hope you love your purchase, but if you don't, then maybe find a friend to give it to. It will make them happy, which will in turn make you happy.

Where do the proceeds from this purchase go?

100% of the profits will go to

The Lower Eastside Girls Club

, which is an amazing place in NYC creating young agents of change by amplifying the inner power of young women and gender-expansive youth through environmental justice learning and activism, planet-forward projects like growing a rooftop produce garden to provide plant-based after-school meals, not to mention free programs in STEM, arts, digital media and sound, wellness, civic engagement, and leadership.
Wait, when's the next ReRuns drop?
Don't worry, you're good. We'll let you know when each ReRuns limited edition drop is happening. That is, if you're on our email list, which you can sign up for right here. How convenient.
Sign Up
Other stuff you might like in no particular order
Where do the ingredients come from?
Size Chart
Inches
| Size | Chest | Length | Sleeve |
| --- | --- | --- | --- |
| 2 | 24.5" | 32.5" | 29" |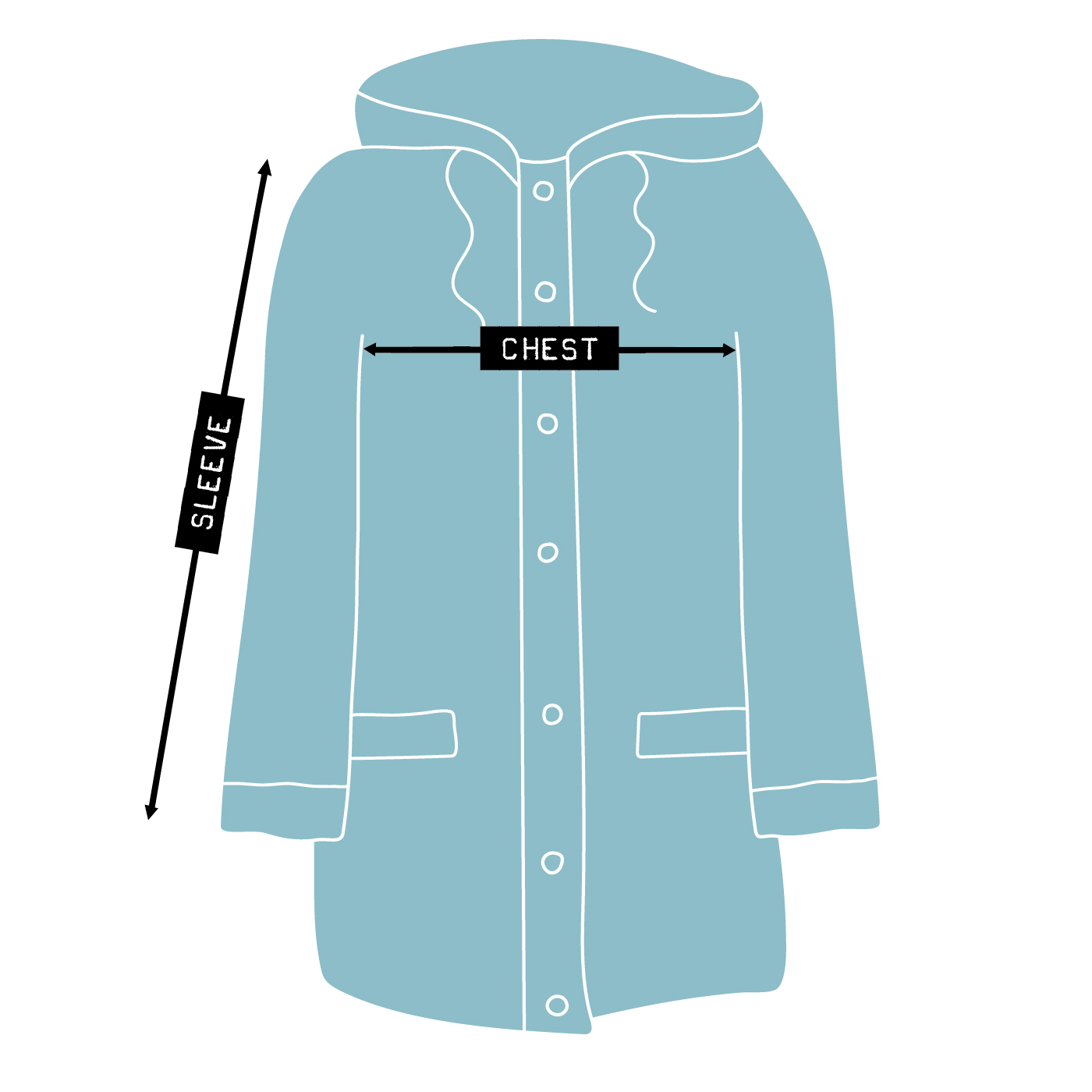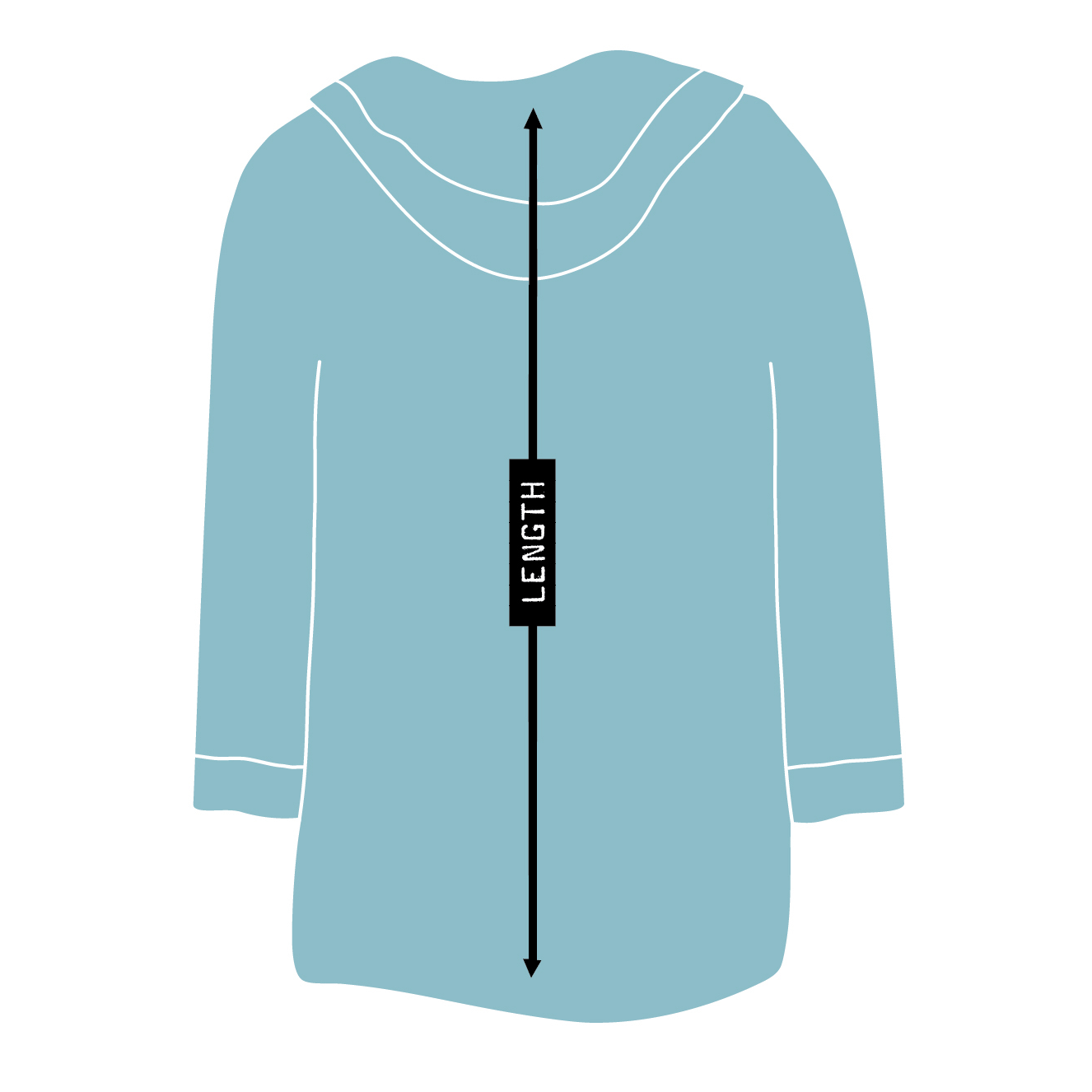 100% Chance of Climate Change
To keep yours in pristine condition, it's best to treat it as wearable art and avoid getting it too wet.
Receive an email when 100% Chance Of Climate Change comes back!