Eat Less Animals
Sourced from Phoenix, Arizona
Proceeds go to The Lower Eastside Girls Club
The 'Eat Less Animals' jacket origin story involves a brave journey from Phoenix, Arizona, to Salt Lake City, Utah, where it was turned over ...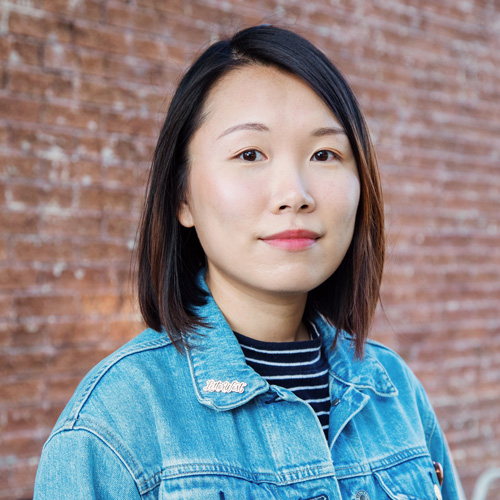 Ann is a seriously talented artist from Taiwan who now paints denim from her basement office which gets plenty of natural light, in Salt Lake City, Utah. Her creative process involves a lot of random songs by a particularly famous blonde pop-country singer, sipping on any number of mango kombuchas or matcha lattes, and the frequent hunting down of missing pens stolen by one of her three roommates, who also happen to be cats. During the moments in between all of this, she likes to meticulously sew up holes in old clothing, give her aging threadbare sweaters a haircut, or repair and upcycle clothes to be reborn into their next lives as really cool dish rags.
Learn More About Oatly ReRuns
Wait, when's the next ReRuns drop?
Don't worry, you're good. We'll let you know when each ReRuns limited edition drop is happening. That is, if you're on our email list, which you can sign up for right here. How convenient.
Sign Up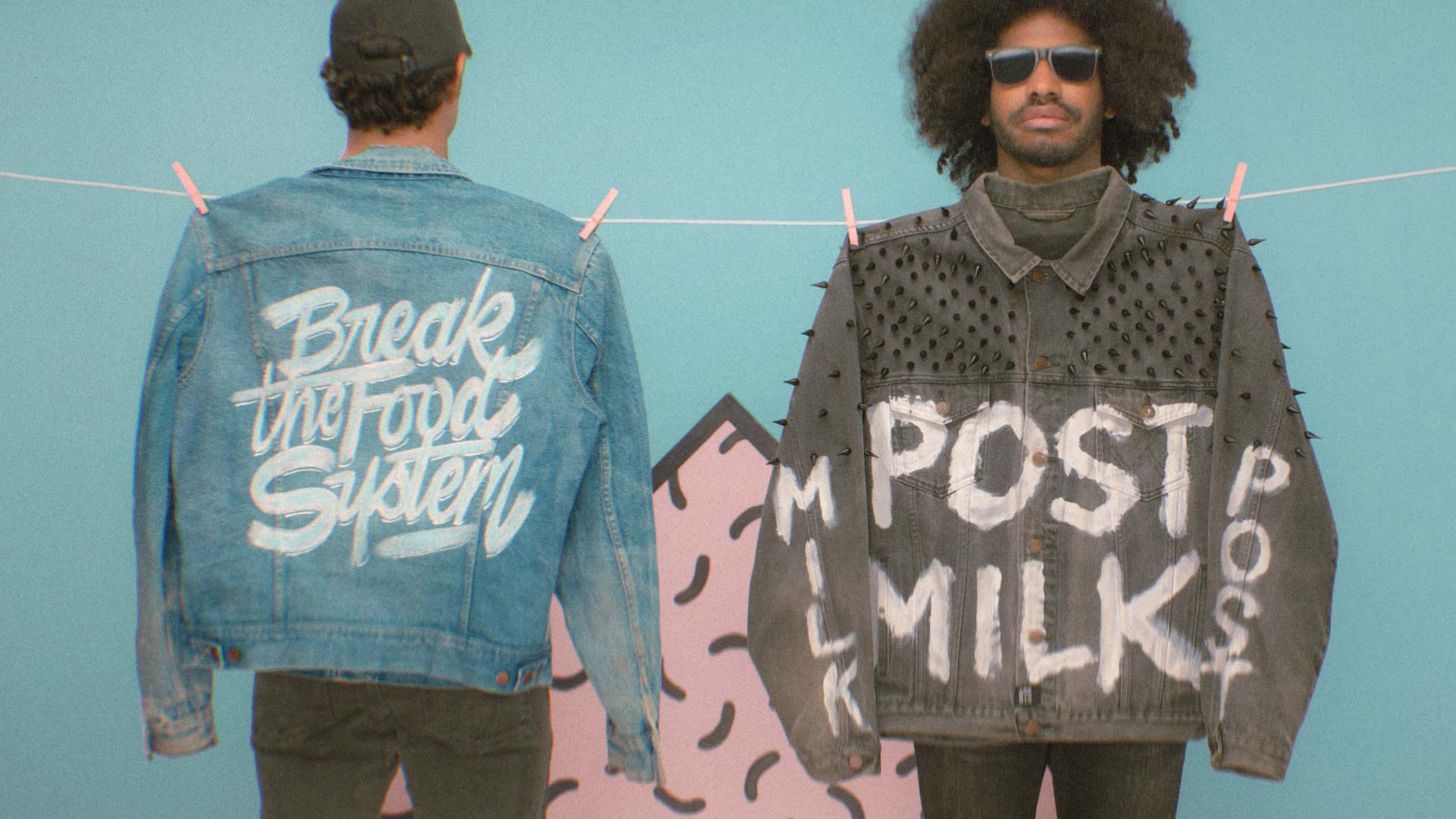 Other stuff you might like in no particular order
Where do the ingredients come from?
Size Chart
Inches
| Size | Chest | Sleeve | Shoulder | Length |
| --- | --- | --- | --- | --- |
| 2 | 22" | 18" | 20" | 23" |
KEEP IT LOOKING RAD
To care for the 'Eat Less Animals' vintage jacket, please wash it by hand with minimal detergent and leave it out to air dry.
Receive an email when Eat Less Animals comes back!