Eat Drink and be Non-Dairy
Upcycled holiday sweater
The Eat Drink and Be Non-Dairy holiday sweater lived a super New England-y life in Massachusetts before being transformed by ...
+ Show More - Show Less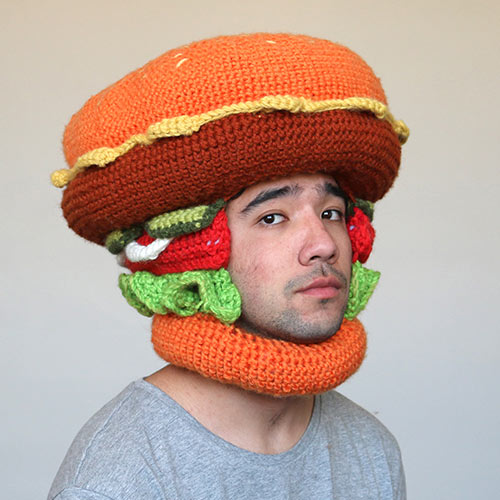 Meet the artist
PHIL FERGUSON
Phil is a rad Melbourne artist who works right from bed because desks are like pretty predictable if you think about it, not to mention totally eliminate the whole sprawling out agenda that is essential to keeping productivity levels high. There is of course the risk of falling asleep due to environmental factors, but that's not a problem for Phil thanks to tons of black coffee and back-to-back episodes of Drag Race. Phil's art practice is all about creating and modeling wearable crochet food outfits and then uploading them for the eyes of everybody on the internet.
Learn More About This Drop
Learn More About Oatly ReRuns
Why is an oatmilk company even doing this?

Actually, there are tons of reasons for the existence of Oatly ReRuns which you can read about

here

, but we'll go ahead and mention one of them since you might not really feel like going all the way to another webpage right now. Here you go: It's way more sustainable to reuse, recycle, upcycle and upgrade clothing that already exists in the world.

How does the sizing work?

We've created our own unisex sizing mechanism…1, 2, 3, because that seems like something an oatmilk company would be really great at.

What's the Return Policy?

We don't really do returns for our one-of-a-kind items. We hope you love your purchase, but if you don't, then maybe find a friend to give it to. It will make them happy, which will in turn make you happy.

Where do the proceeds from this purchase go?

100% of the profits will go to

The Lower Eastside Girls Club

, which is an amazing place in NYC creating young agents of change by amplifying the inner power of young women and gender-expansive youth through environmental justice learning and activism, planet-forward projects like growing a rooftop produce garden to provide plant-based after-school meals, not to mention free programs in STEM, arts, digital media and sound, wellness, civic engagement, and leadership.
Wait, when's the next ReRuns drop?
Don't worry, you're good. We'll let you know when each ReRuns limited edition drop is happening. That is, if you're on our email list, which you can sign up for right here. How convenient.
Sign Up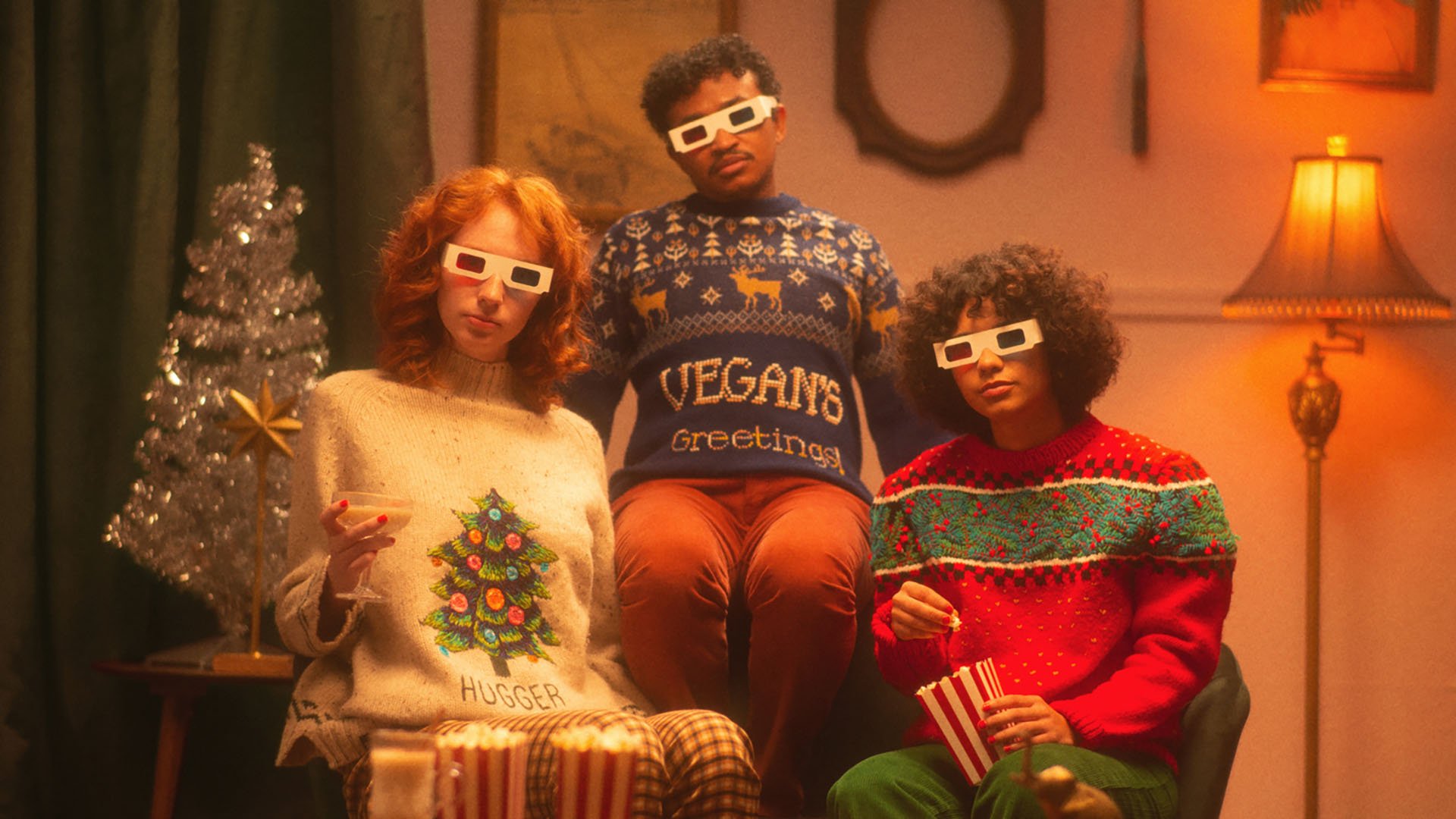 Other stuff you might like in no particular order
Where do the ingredients come from?
Size Chart
Inches
| Size | Width | Sleeve | Length |
| --- | --- | --- | --- |
| 3 | 22" | 25" | 26" |
KEEP IT LOOKING RAD
To clean the Eat Drink and be Non-Dairy vintage holiday sweater, please handwash cold. Lay flat to dry.
Receive an email when Eat Drink and be Non-Dairy comes back!