Don't Milk the Reindeer
Upcycled holiday sweater
The Don't Milk the Reindeer holiday sweater lived a mystical previous life in Staunton, Virginia, before being rescued ...
+ Show More - Show Less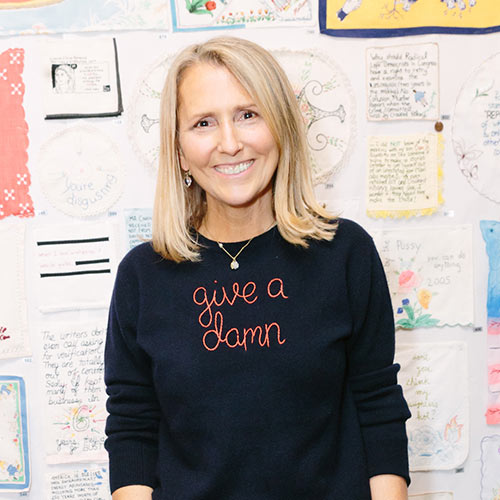 Meet the artist
DIANA WEYMAR
Diana is an American ex-pat working in Victoria, B.C., Canada, from a room that's basically a supply closet full of random relics that are waiting patiently to be made into art. Her crewel embroidery work is all about connecting memory materials and text with the general goal of making language more sculptural. In between stitches she's probably reaching for an apple, putting on a podcast that may or may not be news based, or chilling out with Dusty, who much prefers walking to art making, which might be because he's a dog and not also an artist.
Learn More About This Drop
Learn More About Oatly ReRuns
Wait, when's the next ReRuns drop?
Don't worry, you're good. We'll let you know when each ReRuns limited edition drop is happening. That is, if you're on our email list, which you can sign up for right here. How convenient.
Sign Up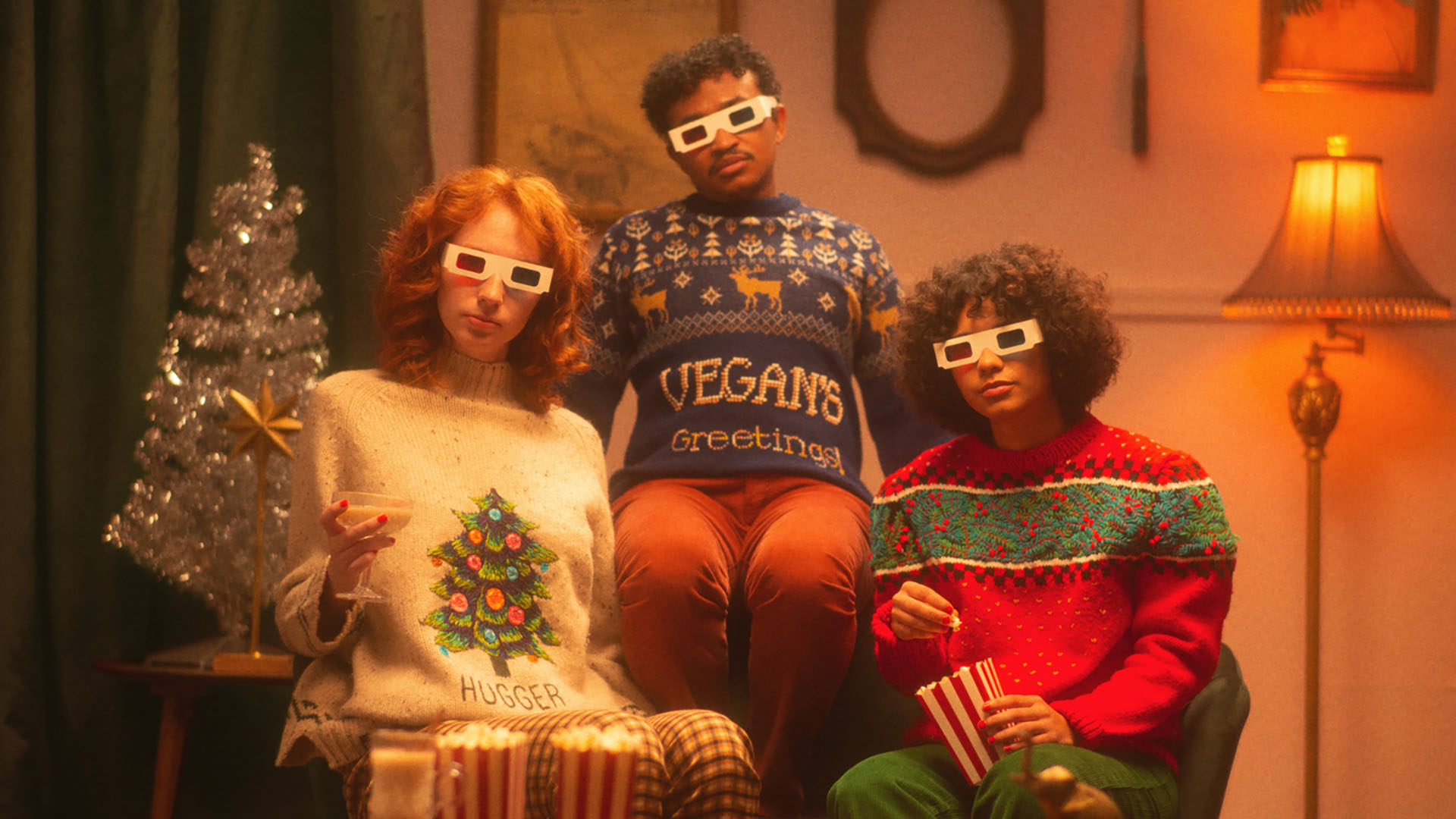 Other stuff you might like in no particular order
Where do the ingredients come from?
Size Chart
Inches
| Size | Width | Sleeve | Length |
| --- | --- | --- | --- |
| 3 | 22.5" | 21" | 25" |
KEEP IT LOOKING RAD
To clean the Don't Milk the Reindeer vintage holiday sweater, please handwash cold. Lay flat to dry.
Receive an email when Don't Milk the Reindeer comes back!