Break The Food System
Sourced from London, England
Proceeds go to The Lower Eastside Girls Club
The 'Break the Food System' jacket lived a previous life hanging around London before being recovered and upgraded into this one-of-a-kind work of art, ...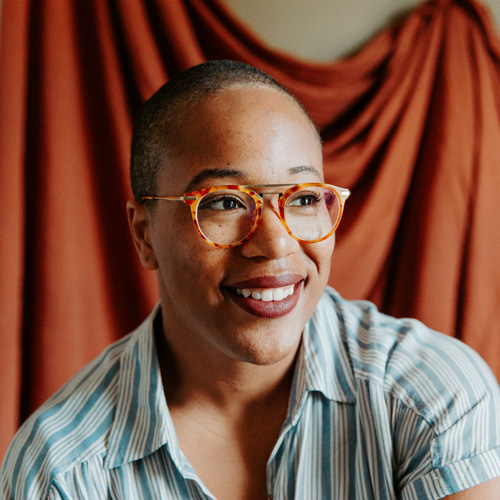 Meet the artist
Cymone Wilder
Cymone is an outstanding artist who hails from Central Illinois but now designs from her home-office-studio, or on the floor by the couch if she's feeling fancy, in Nashville, Tennessee. She likes to draw as if she's sculpting, making big blobs then erasing them away, making sure to mess it all up once it's technically right because perfection isn't really the vibe she's going for. She's creatively fueled by listening to the mechanical sweet nothings of car-related podcasts or rewatching one of her favorite 90s sitcoms for the 21st time—either that, or thinking about how upcycled clothing could totally help future generations live better lives on this planet.
Learn More About Oatly ReRuns
Wait, when's the next ReRuns drop?
Don't worry, you're good. We'll let you know when each ReRuns limited edition drop is happening. That is, if you're on our email list, which you can sign up for right here. How convenient.
Sign Up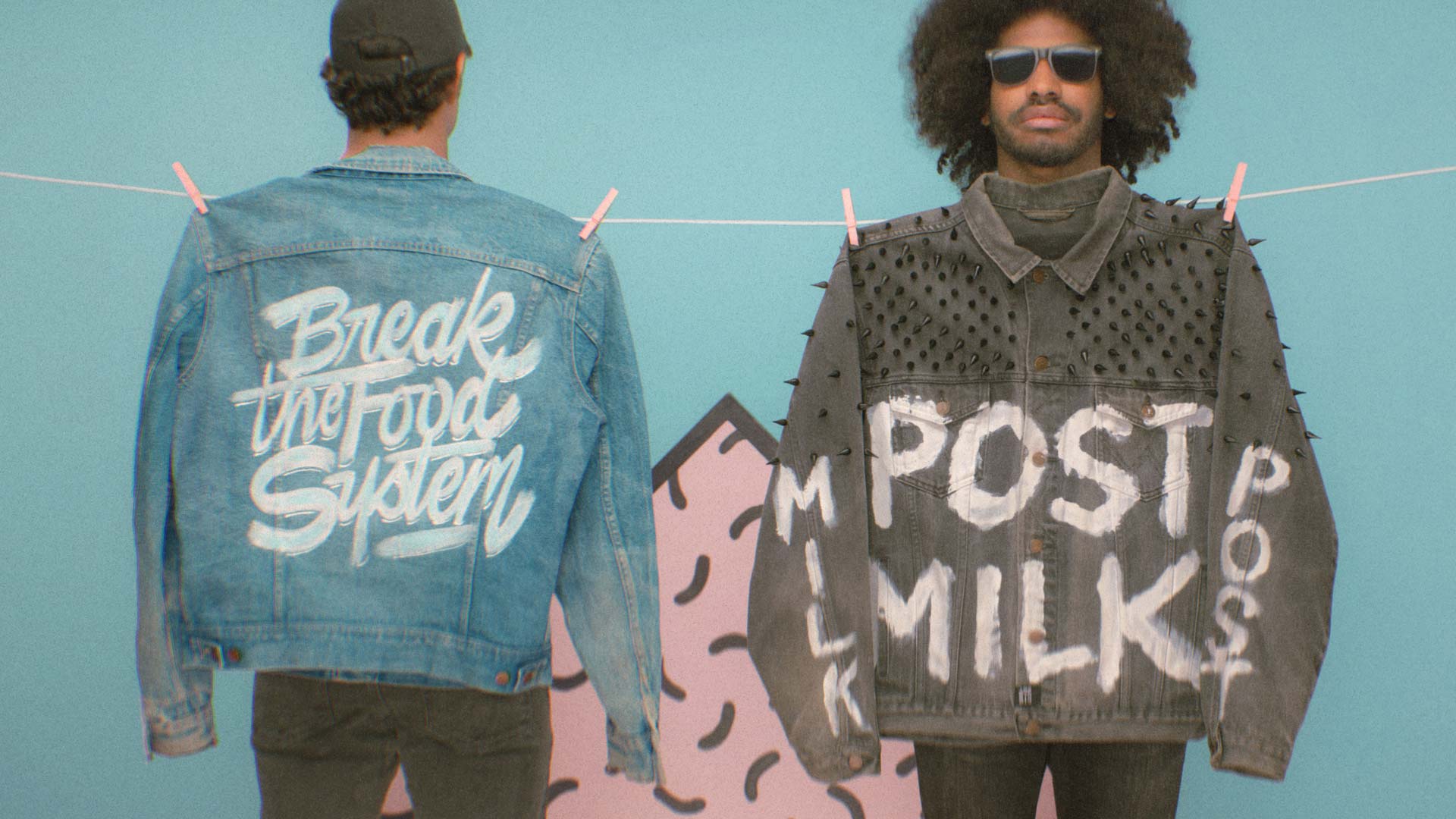 Other stuff you might like in no particular order
Where do the ingredients come from?
Size Chart
Inches
| Size | Chest | Sleeve | Shoulder | Length |
| --- | --- | --- | --- | --- |
| 2 | 23" | 19.5" | 19" | 24" |
KEEP IT LOOKING RAD
To clean the Break the Food System vintage jacket, please handwash in cold water and hang dry.
Receive an email when Break The Food System comes back!